Corporate Sponsors

---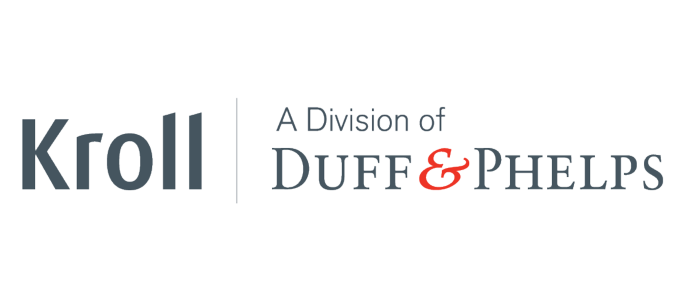 Kroll a division of Duff & Phelps, is the leading global provider of risk solutions. For more than 45 years, Kroll has helped clients make confident risk management decisions about people, assets, operations and security through a wide range of investigations, cyber security, due diligence and compliance, physical and operational security, and data and information management services. Headquartered in New York with more than 50 offices across nearly 30 countries, Kroll has a multidisciplinary team of over 2,000 employees and serves a global clientele of law firms, financial institutions, corporations, non-profit institutions, government agencies and individuals.
---
Ankura Consulting is a business advisory and expert services firm where we apply a deep understanding of both the opportunities and challenges clients face to deliver impactful, senior-level counsel. An independent firm built on five key principles – Integrity, Quality, Diversity, Collaboration, Longevity – Ankura's relationships extend beyond one engagement or issue and our industry experts are empowered to provide high-touch, unique approaches to clients every day. We offer a wide-range of services in Data Analytics & Technology Services, Investigations & Accounting Advisory, Litigation & Disputes, Regulatory & Contractual Compliance, Risk, Resilience & Geopolitical, Turnaround & Restructuring.
---

Founded in 2015, Crypsis, a Palo Alto Networks Company, was built based on a shared vision of creating a more secure digital world by providing the highest quality incident response, risk management, and digital forensic services. Our daily mission is to fight cybercrime. We help and protect our clients by defending against and responding to severe cybersecurity threats. Staying ahead of the rapidly evolving threat landscape requires elite cybersecurity expertise, global response capability, and constant innovation. These competencies comprise our core values. Out of this vision, Crypsis has grown into a national force with offices across the U.S. in Washington D.C., New York, Chicago, Austin, and Los Angeles, and from which our expanding corps of elite cybersecurity experts help and protect organizations worldwide.

---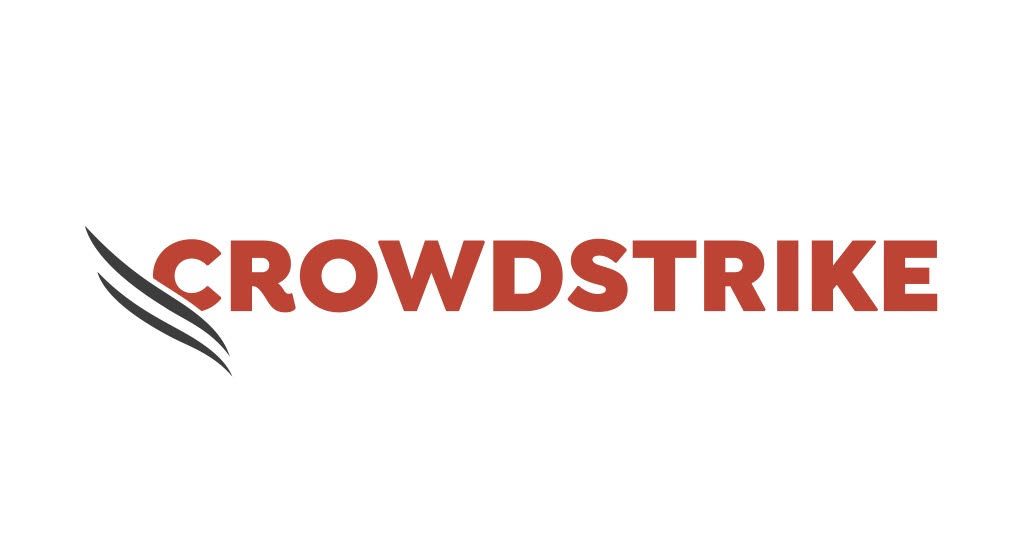 Crowdstrike Services equips organizations with the protection and expertise they need to defend against and respond to security incidents. Leveraging the cloud-delivered CrowdStrike Falcon® platform — including next-generation endpoint protection, cyber threat intelligence gathering and reporting operations, and a 24/7 proactive threat hunting team — the CrowdStrike Services team helps customers identify, track and block attackers in real time. This unique approach allows CrowdStrike to stop unauthorized access faster and prevent further breaches. CrowdStrike also offers proactive services so organizations can improve their ability to anticipate threats, prepare their networks, and ultimately stop breaches.
---

FTI's Cybersecurity & Data Privacy Communications professionals leverage their first-hand experience having worked on dozens of cybersecurity matters to help their clients minimize the impact of cyber incidents and ultimately protect their reputations and licenses to operate. The firm partners with external counsel, forensic investigators, cyber insurers and internal teams to ensure consistent, nuanced and appropriate stakeholder communications throughout the lifecycle of a cyber incident. FTI has advised Fortune 500 companies across diverse sectors and geographies to help successfully navigate the communications challenges associated with business email compromise, phishing and spear phishing, credential stuffing, nation-state, double-extortion ransomware and other complex attacks involving PII, PHI and IP.

---

John Reed Stark Consulting a proven and experienced trusted advisor to Boards of Directors, CEOs, CIOs, CISOs and GCs on the subjects of Cybersecurity, Incident Response, Cyber Insurance and Digital Regulatory Compliance. John Reed Stark has managed cybersecurity projects and incident response investigations for two decades – on behalf of both the government and the private sector. He is also an internationally recognized expert on SEC/FINRA regulatory issues, especially those relating to technology.

---

Our team comprises some of the most experienced and forward-thinking talents across insurance, claims, security, data science and technology. With backgrounds in the U.S. government, military and the private sector, we have led cybersecurity operations on the battlefield and in the boardroom. We bring together that experience at Resilience joining insurance and security to better prepare our customers for tomorrow's risks.
---

Sard Verbinnen & Co provides strategic communications advice and services to help clients manage overall positioning and specific events affecting their reputation, business, and market value. We work on behalf of multinational corporations, smaller public and private companies, investment firms, professional services firms, educational and cultural institutions, and high-profile individuals.
---

Virtually anyone can provide you with basic cybersecurity hardware, software and monitoring. What makes SpearTip's security consulting services different is that we understand the methods, motivations and mindsets of the cyber criminals targeting you. We focus on the people behind cyberattacks, and are prepared to stop them. 
We help organizations identify their cyber risk and vulnerabilities and ensure full, continuous, end-to-end protection. Our breadth of services fall within four main functional areas: Incident Response, Managed Detection and Response (MDR) on our proprietary ShadowSpear® Platform, Digital Forensics and Risk Assessment/Pre-Breach. SpearTip is completely cloud-based and technology agnostic enabling us to integrate with any existing tools and systems. Our comprehensive cyber counterintelligence capabilities confront the global threat of state-sponsored attacks and organized crime, including ransomware, corporate espionage, intellectual property theft, digital fraud and breach of confidential data.

Our highly technical teams dig deep into malicious activity and vulnerabilities inside our partner's environment to identify the bad actors behind the activity and ensure we stop them permanently. These are not tools you are fighting, they are very highly sophisticated organizations and you need experts on their level to effectively fight them.
---
StoneTurn's leaders—partners and alumni of international public accounting and consulting firms—opted for a different professional services model. Our vision is to create a highly collaborative team of professionals who prefer "hands-on" client service and focus on forming long-term, trusted relationships. Founded in 2004, StoneTurn has worked with most of the Am Law 100 law firms in the U.S. and leading law firms in the U.K., nearly a third of the Fortune 500, and federal, state and local government agencies. We work on matters ranging from single-person staffing assignments to large global engagements.